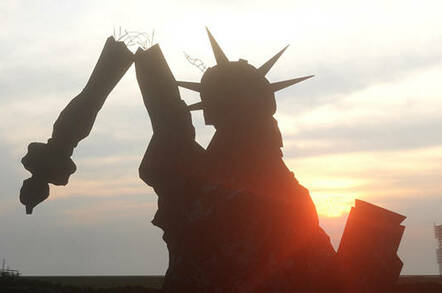 Source: How bad can the new spying legislation be? Exhibit 1: it's called the USA Liberty Act • The Register
If there wasn't a Big Brother and Ministry of Truth and Thought Police there are now all of them plus more.
This new USA Liberty Act has no Liberty in it! It makes domestic spying on anyone, anywhere in the world legal!
Already we have the Ministry of Truth in MSM News sites and cable channels controlling what gets reported and what does not, as well as changes to the news so it is fake and also using fake fact checkings sites like Snopes and Factcheck that also work like the Ministry of Truth in rewriting history. Students are no longer taught Civics and learn instead Social Studies and don't know how their government works. So every year or so new laws get passed that slowly take away our rights, liberties, freedoms, privacy, etc in exchange for fake security that does nothing to protect us but annoy us instead so we think we have security.